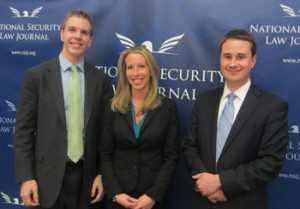 On Friday, a new editorial board of George Mason law students took the helm of the National Security Law Journal for the 2013-14 year.
"Getting this journal off the ground has been a rewarding experience," said outgoing editor-in-chief Patrick Austin. "I know the new editorial board is ready to lead, and I'm excited to see them take the journal forward even further."
The incoming editors were selected by a board vote in January.